ReDat eXperience Application Platform
Product for recording, management and analysis of records.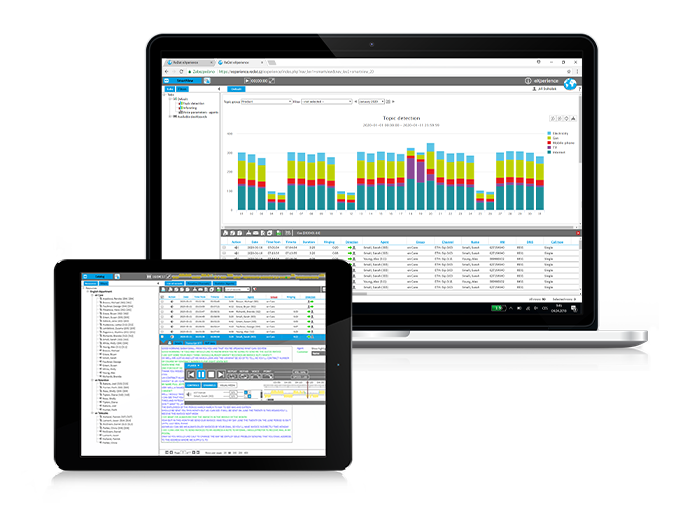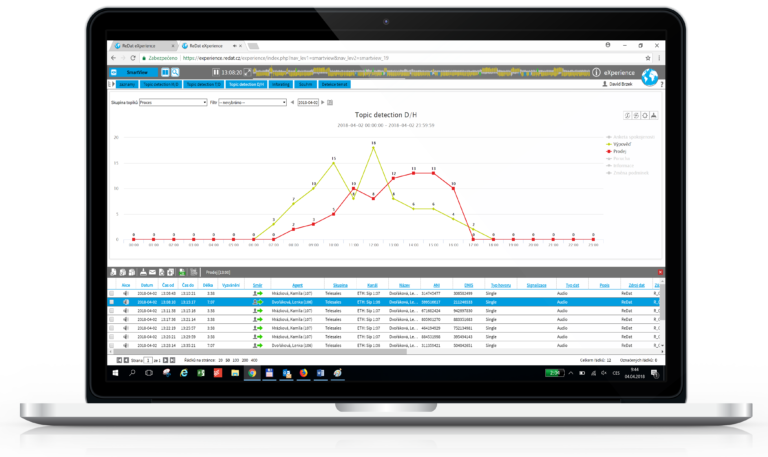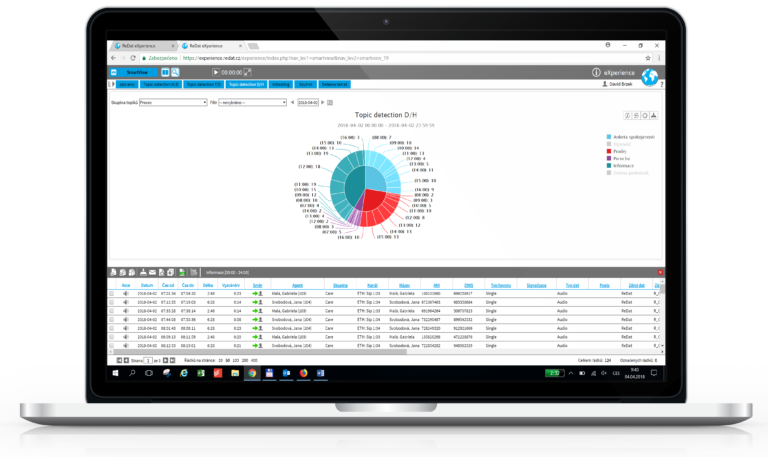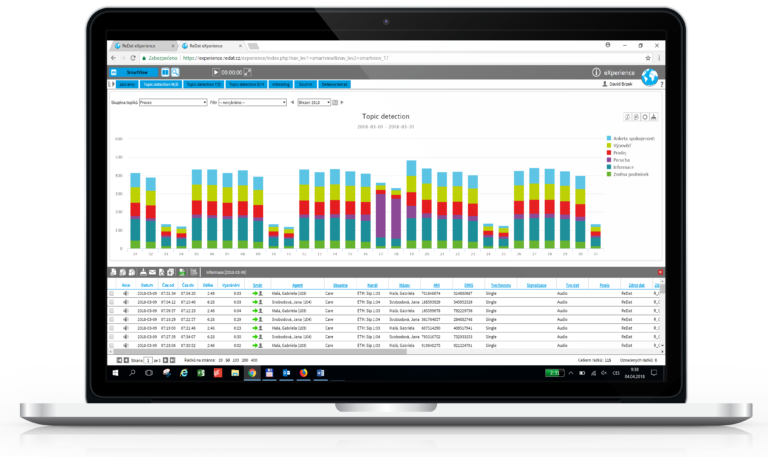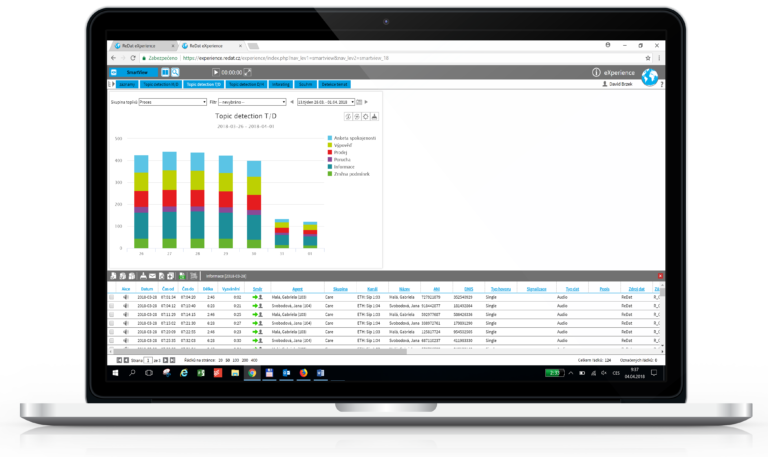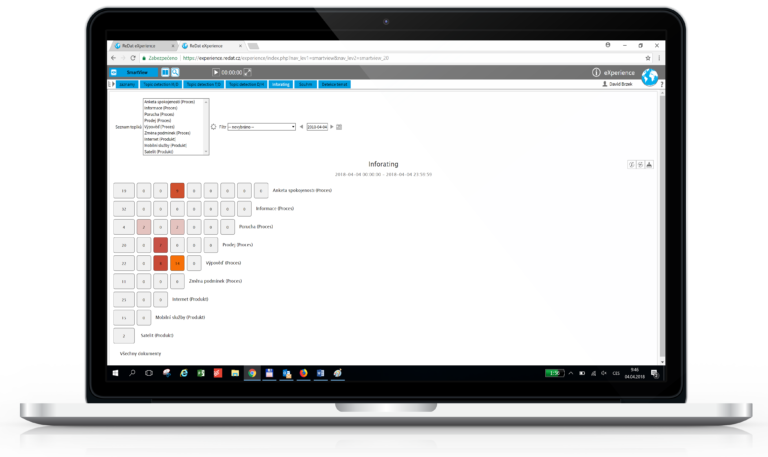 ReDat eXperience Application Platform
ReDat eXperience Application Platform is a complex functional superstructure for recording units for controlling the recording, management and analysis of records. It provides an intuitive, configurable user interface with a complete set of tools for record management and other analytics and reporting tools through a web interface. By activating individual modules, ReDat eXperience can be extended with other functions for working with records.
Key features
The application platform provides
recording (audio data, screens, CCTV camera, data link and USB devices)
analytical tools supplemented with graphical outputs
scalability of the graphical interface according to the user access level
support of the incidents investigation (possibility to insert notes, manual transcription, etc.)
possibility of the temporary access rights to the specific data (e.g. due to the particular incident investigation)
use of multi-archives (primary and backup archive to record particular segments)
synchronous recording of the recorded audio data, screens, video and USB devices
graphical elements (tree of objects, map) for clear control
Description
Release notes
Try our user interface
Extension
Application Platform extensions
Thanks to hundreds of implementations of the ReDat Recording Systems, we know how to prepare and install the most efficient recording system. Basic model solutions can be tailored to specific solution conditions.
ReDat recording systems are used by contact centers, dispatch centers and air traffic control worldwide.
Contact or dispatch centre success is grounded in systematic evaluation of the quality of work of agents and continuous improvement of their abilities. Quality management can help deliver a significant improvement in contact centre operational efficiency, lower operating costs and improve the flexibility of response to future needs.
What to discover the contents of calls to your contact or dispatch centre? Need to learn more about how these calls are handled? Want more ways to efficiently and quickly assess communications? Do you find yourself wishing you had an overview as to how current campaigns are progressing? Do you lack a way to promptly respond to unexpected events at your contact or dispatch centre? ReDat system voice analysis can handle all these needs and many more.
Integrations allow scaling of recording solutions for small and large centers.
They also offer the possibility of controlling the recording using third-party applications and their integration into a unified ReDat recording system. In a user-configurable and intuitive environment, with a sophisticated system of access rights and tools for audit and diagnostics.