Module for the audio files authenticity verifying and the data security against the manipulation of records.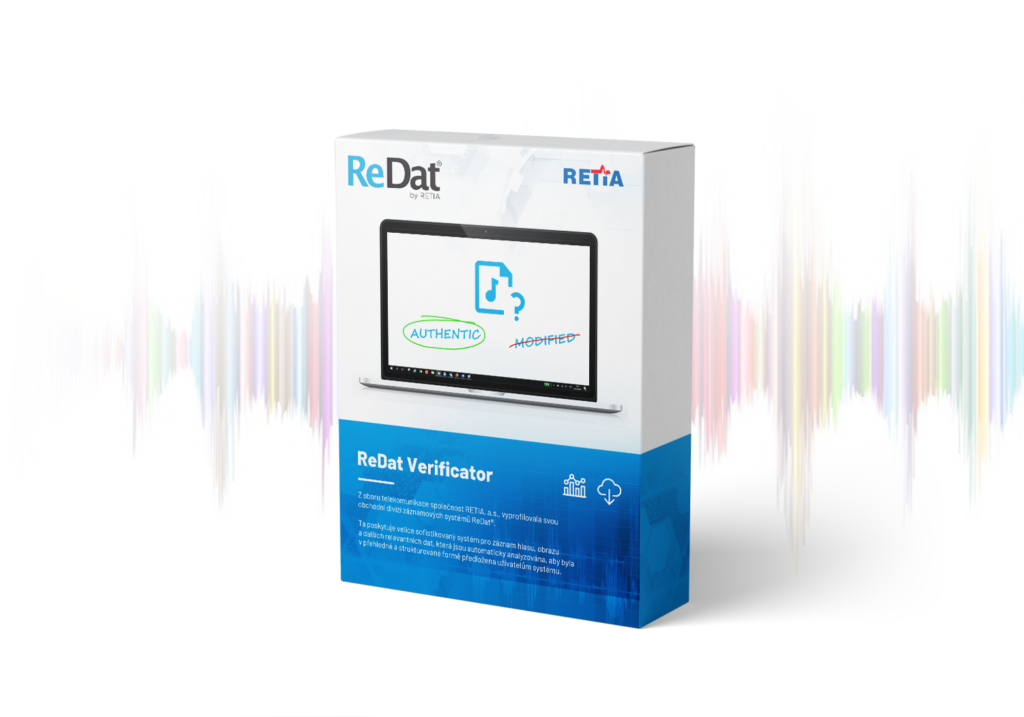 Today the security of records and of all information is highly required for business support and the operation of the entire company. We have developed a special solution that solves the security issues and protects all records and stored data. 
ReDat Verificator is one of the ReDat eXperience software modules and works as a tool for verifying the authenticity of recorded phone calls.
Key features
If the ReDat Verificator license is activated in the ReDat eXperience, then it will be created the security voice print to each record and saved into a separate file in the same data storage as the particular record. In this way all records are protected against unauthorized manipulation and changes and anytime it is possible to verify the authenticity of all records.
The record duplicate reveals if the phone call was recorded by recording device in that precise time without alteration. The print can be later used to verify the authenticity of any records because it is not possible to create a fake data print. The data verification is carried out directly in the ReDat eXperience environment.
Except the speaker verification the verification result contains also other additional records parameters, e.g. a company using ReDat eXperience, software version of ReDat eXperience, time of the record realization, record duration, number of calling parties, etc.
Try our user interface
We also recommend