Module for automatic voice analysis and keyword processing.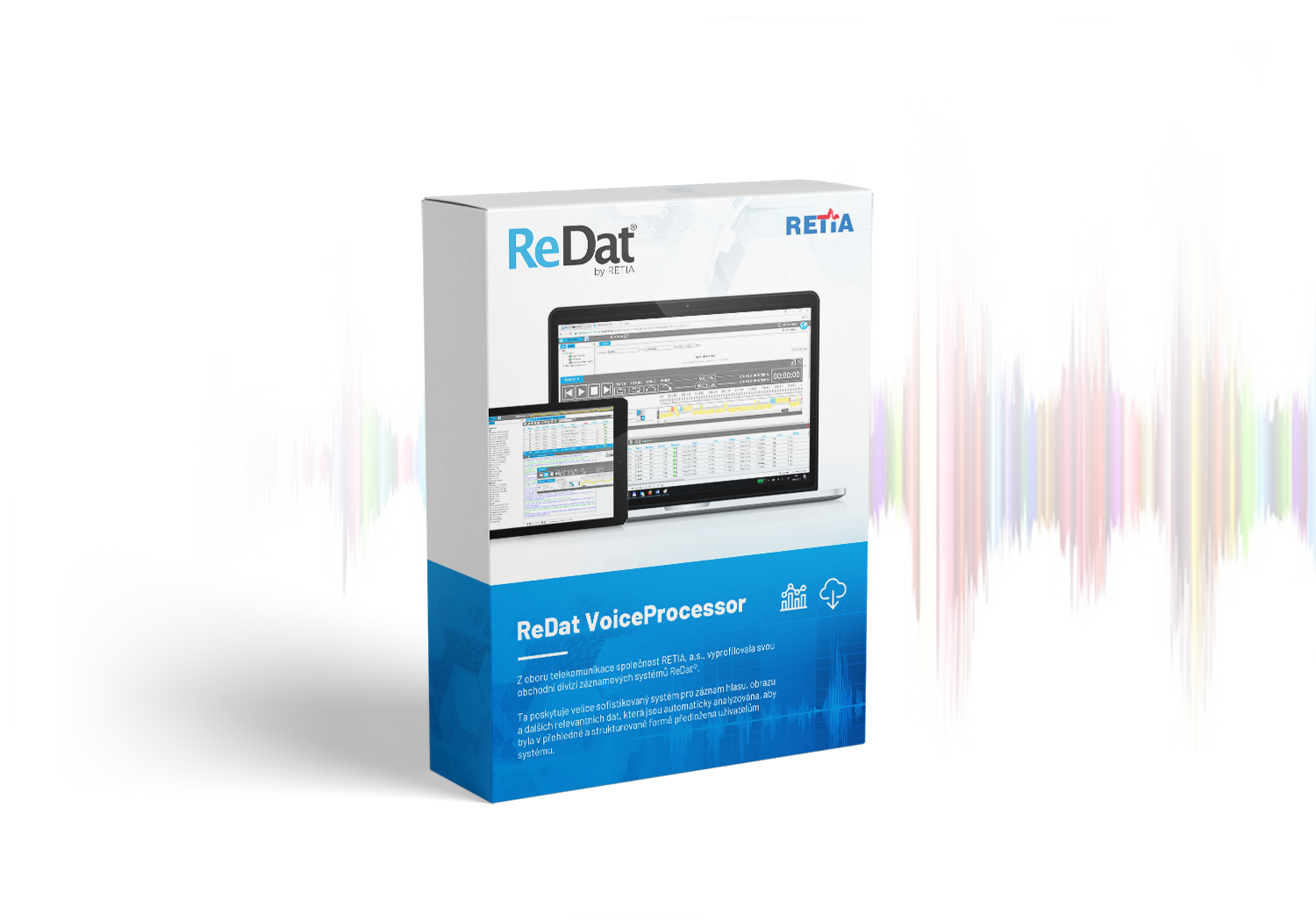 ReDat VoiceProcessor is a software module destined exclusively as an extension of ReDat eXperience Application Platform. The module automatically processes records according to the specific definitions and its main objective is to acquire the maximum details from records including emotional voice analysis, key words analysis, monologues.
ReDat VoiceProcessor is automatic and fully independent on the user after the initial configuration. It works with a pre-defined archive of records and the results are added to the new database tables. Other ReDat VoiceProcessor modules work with these counted parameters and provide various evaluation that enables other calls sorting.
Key features
ReDat VoiceProcessor is a basic module of advanced analysis, which can be extended with the ReDat TopicDetection add-on module.
key words and phrases searching
complex emotional analysis of the agent and customer interaction
analysis of the call conversation (swiftness of responses, hesitation, etc.)
graphical analysis outputs
reports generation for various levels of management
based on the Speech To Text (STT) technology
searched results are displayed online
automatic classification sorts all records into groups according to the key words, emotional parameters, etc.
automatic utilization of information from records serving for the processes analysis
speech fluency and voice interruptions detection
advanced monitoring of selected parameters in a real time
silence and monologue intervals detection
simplifies the supervisors´ work – module outputs are available in ReDat QualityChart module for the agents´ evaluation
integration with other systems is supported, e.g. CRM, CTI, SAD (Screen Activity Detector), VAD (Voice Activity Detector)
Supported languages
Try our user interface
We also recommend