An optical system to objectively record and evaluate fire.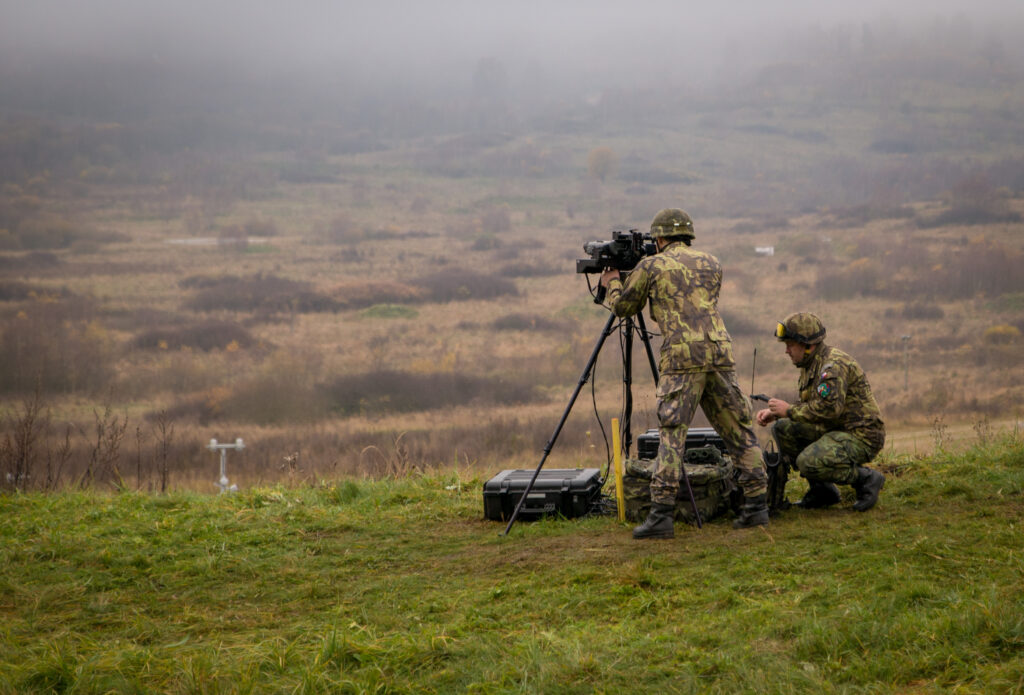 The RetTRACK set is used to record and evaluate fire at fixed and moving training targets. The set consists of two observation posts, a recording station and an evaluation station.
The observer's station consists of a tripod and a goniometer with a daytime and thermal imaging camera attached. Data from the cameras and goniometers are transmitted along an optical link to a computer, where they are stored. After recording, the data are evaluated and the results can be displayed or printed.
The RetTRACK set is operated by 3 people.
The set components are divided up and transported in 4 transport boxes. The boxes have a tough design for outdoor use.

Basic characteristics and technical description
Basic characteristics
Records data from day camera, thermal imaging camera and goniometer at observation post 1
Records data from day camera, thermal imaging camera and goniometer at observation post 2
Recorded data reproduced and archived
Firing accuracy assessment
Basic technical and tactical parameters
Day camera

Resolution 1936 (H) x 1458 (V)
Visual field 1.0° (H) x 0,8° (V)
Lens 400 mm / f 5.6

Assessment accuracy

Error calculating the miss distance

5 m at a distance of 3000 m

Distance of observation posts
Maximum target distance
External power supply