Allows playback of predefined voice or sound messages in connection with various operating states of the system (alarms, warnings, operating information…).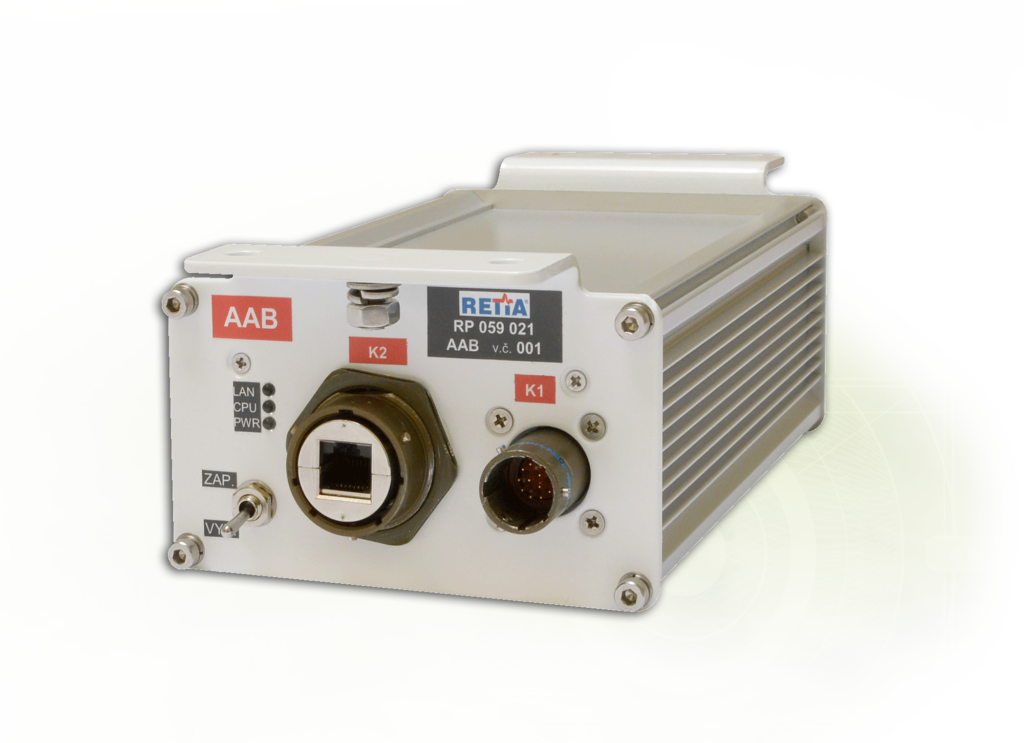 Connection to the IT structure
Customer-defined voice messages
Adapting the intercom connection
Infrastructure connection
Vlastnosti & technologie
Technology
The ReTWis 5 radar uses UltraWideBand (UWB) radar technology. UWB technology is specific due to its high resolution, its resistance to interference and its virtual lack of effect (interference) on other radio systems. Another advantage is easy signal penetration through walls or other non-metallic obstacles. The visual outputs of objects hidden behind a wall are displayed on the basis of processing the impulses reflected from them. The average transmit power is only 2 mW. Since ReTWis does not transmit most of the time but only receives, the potential human exposure is significantly lower than that of an ordinary mobile phone.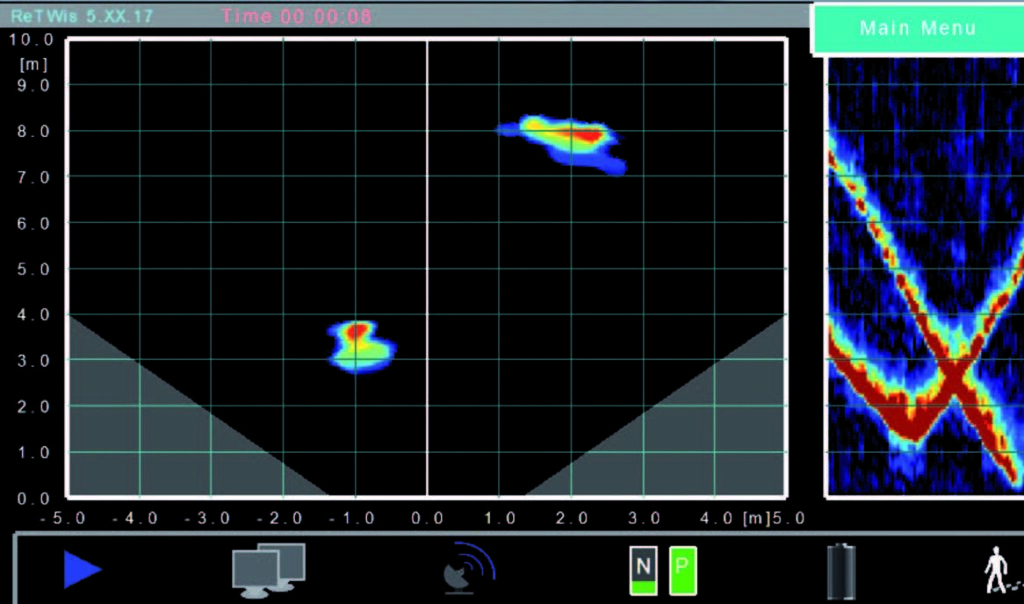 Key features
range of up to 40 m
extremely light and portable
highly mobile
intuitive control
various language versions
2D or 3D display
starts within 20 s
powerful batteries
saves up to 2 hours of recording
water and dust resistant
Video