Software for calls recording as a service (SaaS).
The Cloud recording service presents the implementation of calls recording and processing of recorded calls and their administration and quality management in a hosted virtual environment.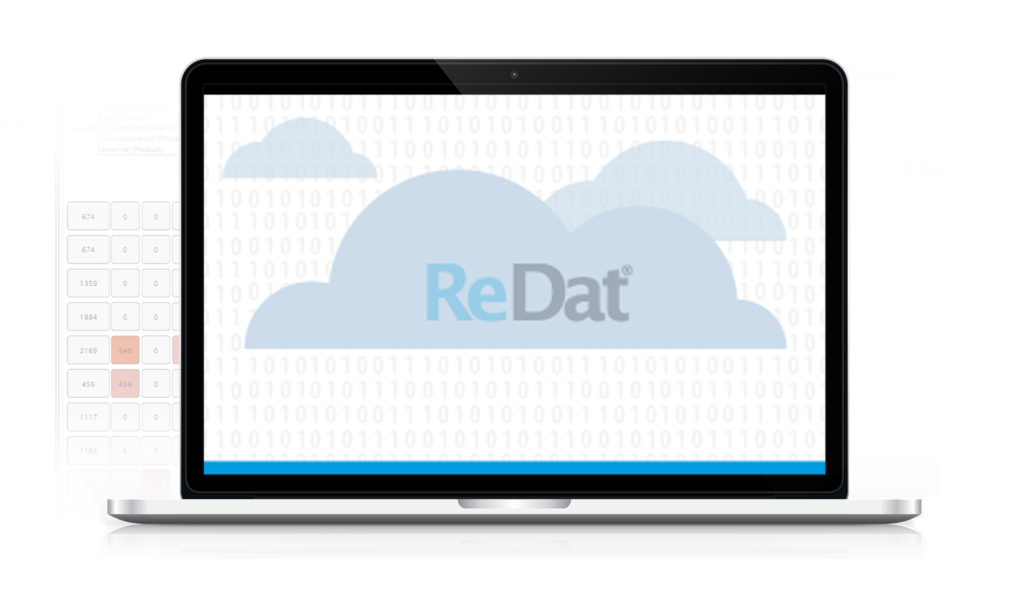 The processing of recorded calls, their management, evaluation and own operation must support and meet the new requirements and demands that are placed on them.
ReDat eXperience Application Platform
These challenges include changes to reduce acquisition costs, security of stored records, availability from anywhere, operational reliability, scalability, and adaptation to individual customer requirements. With its useful features, ReDat Cloud Recording supports and expands these new requirements, all with high availability from anywhere and at any time.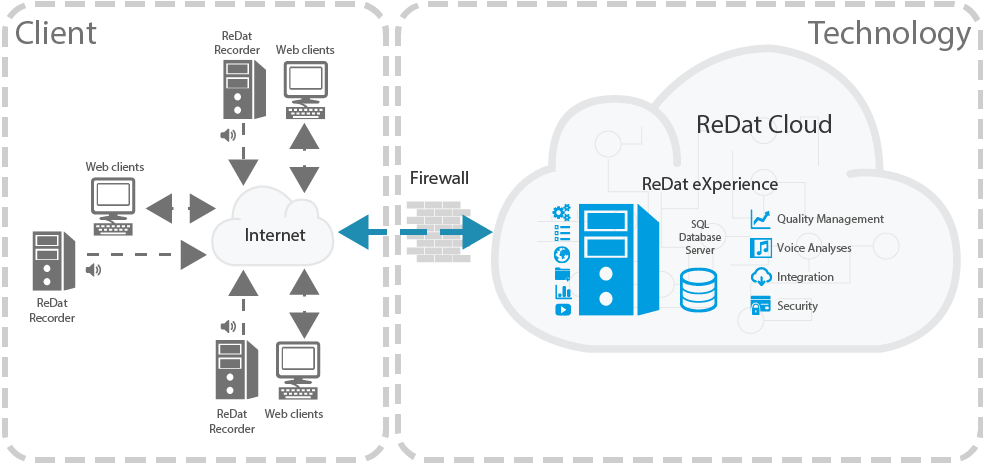 About service
SaaS Services Include:
Recording of the phone communication and screens
Replication and archiving of records
Availability of records from anywhere
Availability of advanced features of ReDat eXperience
Customization of services and performance parameters
Service Support 24x7x365
Security of Records
Long-term storage of records in the data centre certified for the security operations of IT service according to the regulation ISO 27001
Fully redundant operation of the data centre complying with the certifications Tier III (redundancy N+1)
Records encryption
Secured access to records
Security audit and system supervision
All in compliance with the EU GDPR
Benefits
Minimal entry costs
Reduces operating costs for recording system management and administration
Guarantee of high availability of records in the DC at any time and from anywhere
Storage of encrypted records in a secured DC with an audit trail of access
Encrypted communication (system versus client)
Quick implementation of records´ needs
Easy and fast extension of system functions, including voice analyses
Flexibility of performance customization of virtual servers to the current monitored state of the system
Automatic implementation of new versions and system repairing
Regular system maintenance and development
System supervision 24/7/365
Cost Reduction
The cost reduction of the implementation and use of ReDat Cloud Recording services is associated with a cost reduction that not only reduces the  cost of initial purchase, but also costs associated with the regular maintenance of the system, training of professional staff, maintenance of the infrastructure, costs of the recording software's new versions, including the implementation of the partial components of the ReDat Recording System.
Why Cloud Recording?
Try our user interface
We also recommend