A complex recording device for recording of analogue, digital and IP telephony, PC screens, HID channels and data communication.
The device is intended for recording, archiving, viewing and playback of audio records, video and other communication data. The modular concept of the system enables the recording of various types of data according to the installed HW and SW modules.
ReDAT5 Recording Unit provides a wide variability of possible HW sets and functions for recording audio-video-data communication. Depending on customer requirements, ReDAT5 Recording Unit is always configured to connect specific recording sources. Using the components allow users to gradually expand the system.
A complex recording device for recording of analogue, digital and IP telephony, PC screens, HID channels and data communication.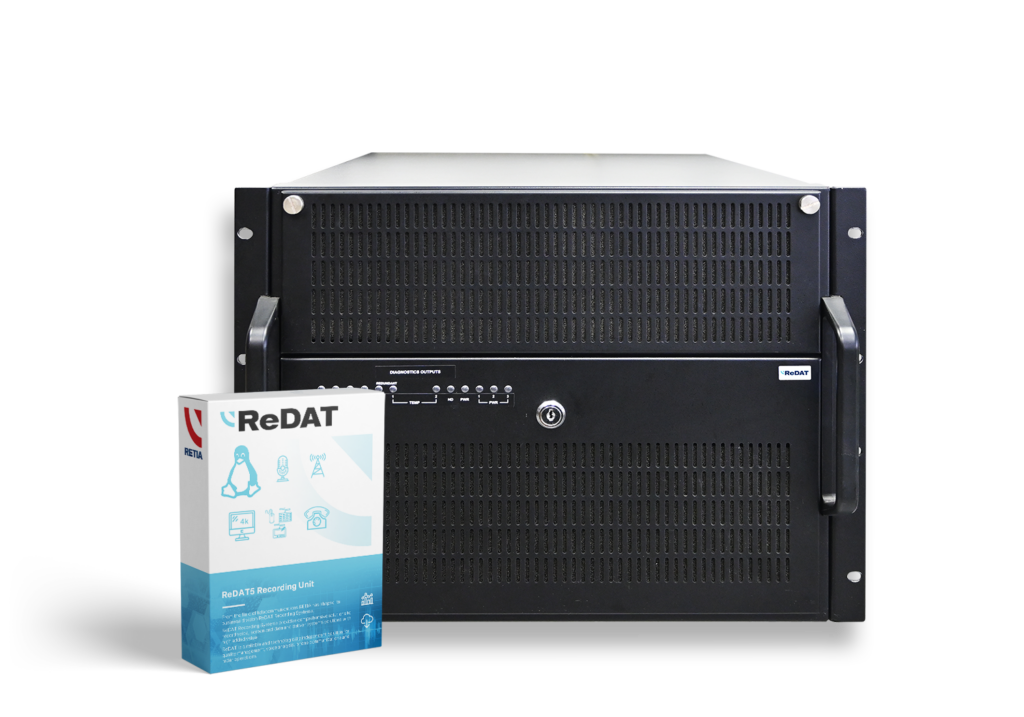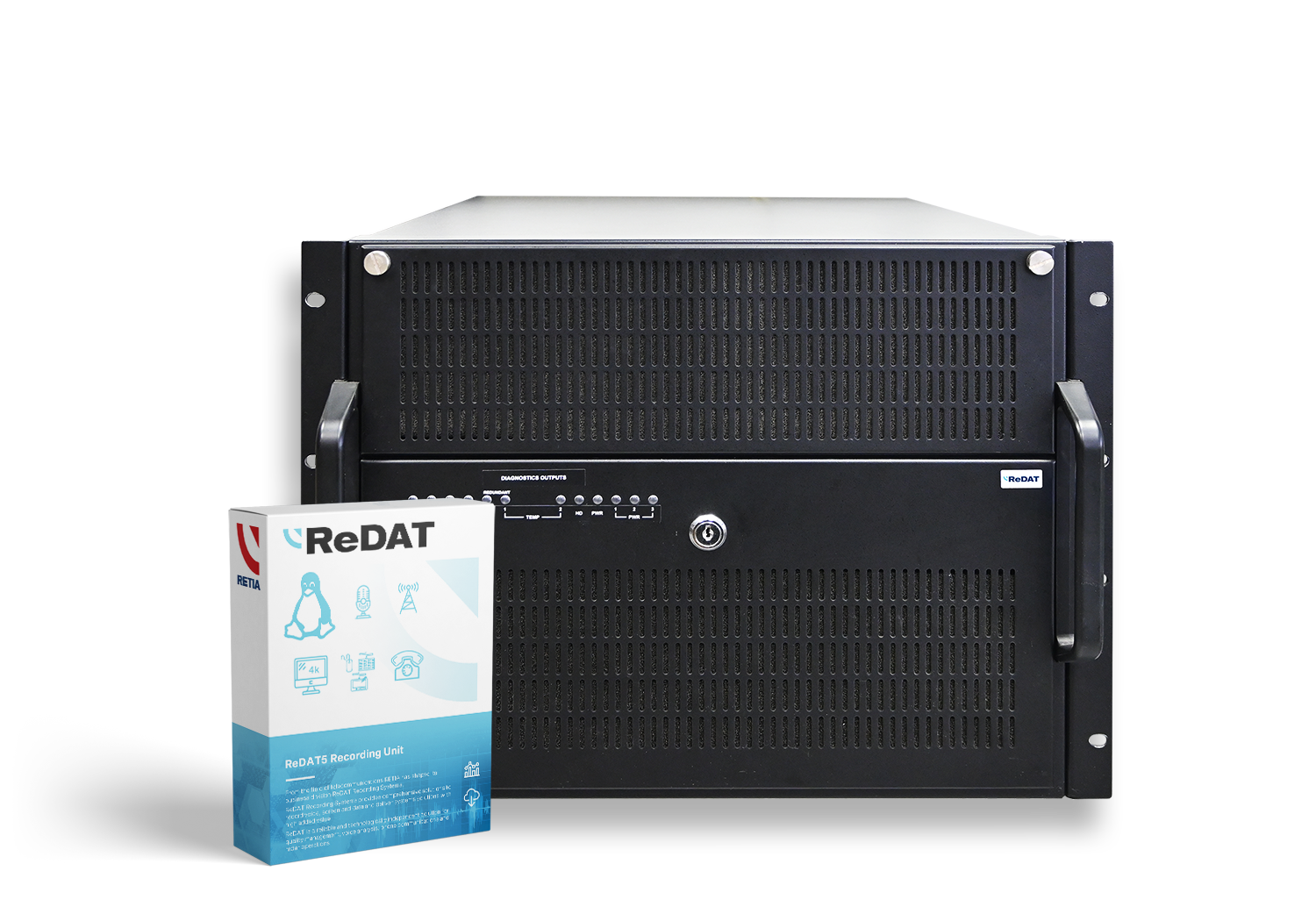 The new generation of recording unit offers:
Linux-based operating system
web application for managing recordings
modularity at SW level
variability in the composition of HW platforms
superior system security
easy solution to service requests
easy system upgrade and expansion
reliable and stable recording of voice, screens, HIDs and data communication
fully automatic
unattended operation in continuous mode 24/7/365
different levels of operator access rights
modular and scalable
secure data storage
remote access enabling sorting, searching, filtering,
download, playback, etc.
remote configuration option
administrative functions accessible locally and remotely via LAN/WAN
support of multiple HW platforms
Client-Server architecture system
possibility of archiving to removable media
redundant solution supported
acoustic and visual alarms
integration to LAN/WAN networks
possibility of thousands of voice channels configuration, simultaneous recording of hundreds of channel
supported codecs: G.711, G.723, G.729, G.722, iLBC
supported audio compressions: WAV, MP3, RAW
IP telephony supported protocols: SIP, SIPREC, RTSP, RTP, H.323, MGCP, ED-137 and proprietary protocols
various methods of records triggering
mono/stereo recording
time synchronization support (GPS, NTP, etc.)
automatic balancing of recording level (AVC)
support of statistics and system diagnostics

analog telephone lines, GSM gateways with an analogue interface, audio outputs of radio sets, microphones, VCS analog outputs and different sources of analogue audio signals
support of signalling:

"In-band" tone detectors, FSK detectors, pulse choice
ringing detection, on/off connection detection
IP TELEPHONY AND TCP/IP INTERFACE
recording via an Eth. interface
IP phones, VCS/GRS systems (active/passive)
screens (intrusive/non-intrusive way)
radar and flight data (multicast/unicast)
data-link, HID channels

additional (signaling) information from CTI servers

other Ethernet data
digital phones of the PBX manufacturers with proprietary Up0 interface (Unify, Ericsson, Alcatel-Lucent, Bosch, Matra, Panasonic, etc.) and DECT stations
Euro ISDN S0 interface, ISDN phones
GSM gateways with ISDN interface
G.703/G.704 interface (PCM 2Mbit/s), including serial data flow
E1 trunks between PBX and PSTN (ISDN30, ISDN PRI, ISDN BRI)
GSM-R recording at the interface between MSC and BSC
trading and VCS systems with E1 interface
support of signalling:

ISDN digital
proprietary protocols of selected PBX manufacturers
There is nothing easier, leave us your contact details and we will create access tailored to you, exactly according to your requirements.
We also believe that sometimes it is better to touch the environment properly.