Network monitoring of ReDAT recording system
The new generation of ReDAT Explorer supports SNMP. A unique tool produced by RETIA, enabling network supervision of the ReDAT Recording Systems, provides an overview of the current status of individual devices as well as the history of fault conditions.
ReDAT Explorer is characterized by simple configuration and clear intuitive graphical interface.
Supported devices are: ReDAT eXperience, ReDAT Recorder, ReDAT3 Recording Unit and ReDAT5 Recording Unit.
Network monitoring of ReDAT recording system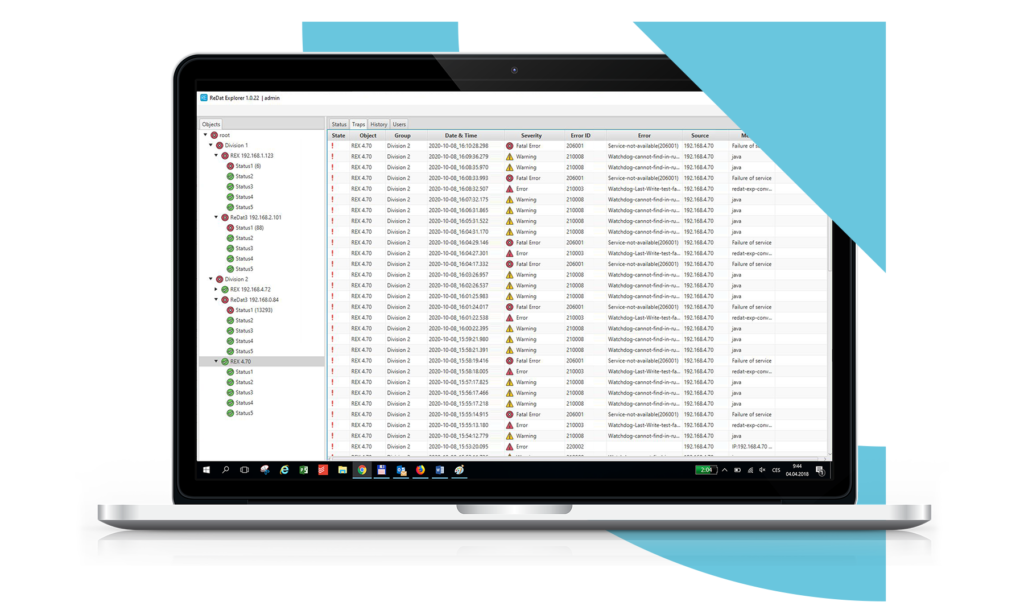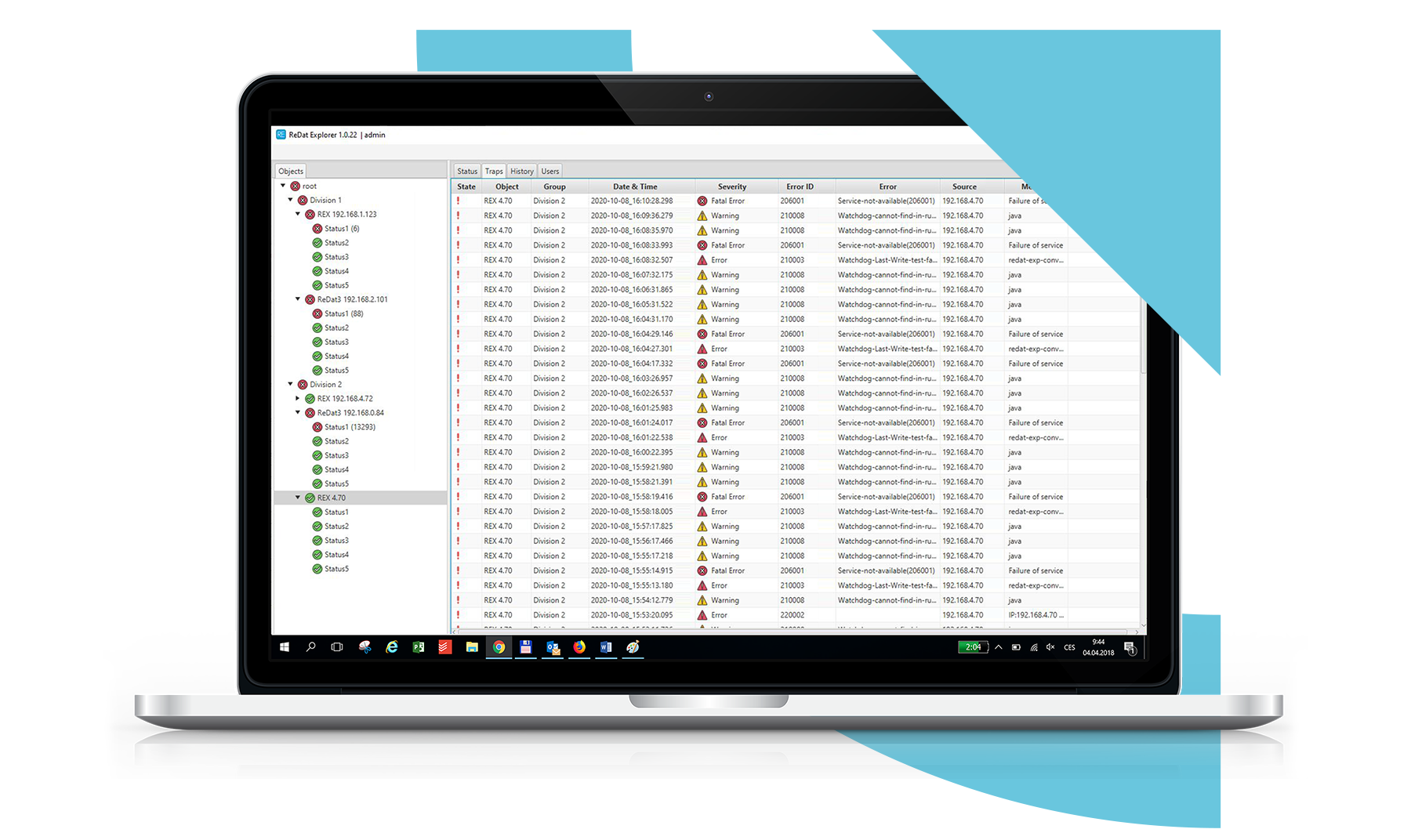 The monitored devices are clearly displayed in a tree structure located in the left panel
The tree is structured according to user-specified groups of devices, into which individual technical devices are included
Below the devices, their statuses are displayed
In the right panel, you can select to view details of statuses, traps, and status history
Statuses contain a status counter
Received SNMP traps can be marked as processed
Each status change triggers an audiovisual alarm (An alert is displayed at the top of the screen and an audible alarm is played until the user confirm the alert)
Every status change is recorded on the "History" tab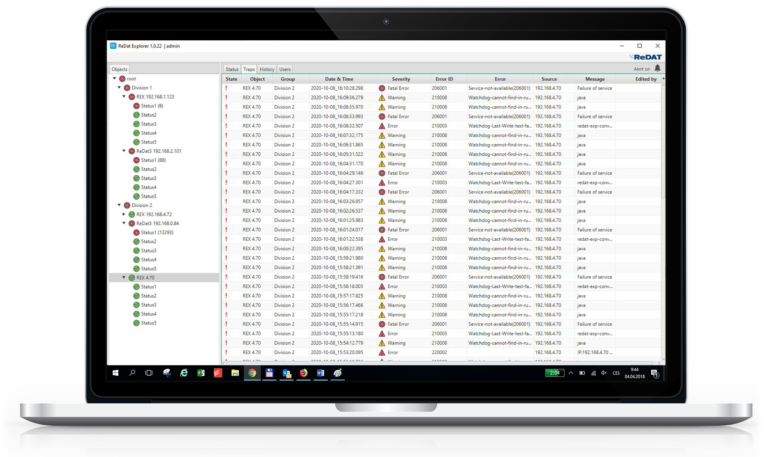 There is nothing easier, leave us your contact details and we will create access tailored to you, exactly according to your requirements.
We also believe that sometimes it is better to touch the environment properly.