Recording system for IP telephony, classic telephony, PC screens and data communication.
Digital recording system intended for recording, archiving, viewing and playback of audio records from various communication technologies (VoIP, analog, digital), PC screens and data communication.
The device also supports recording of the general data, which contain the additional information of audio records (e.g. CTI data, events and others).
Recording system for IP telephony, classic telephony, PC screens and data communication.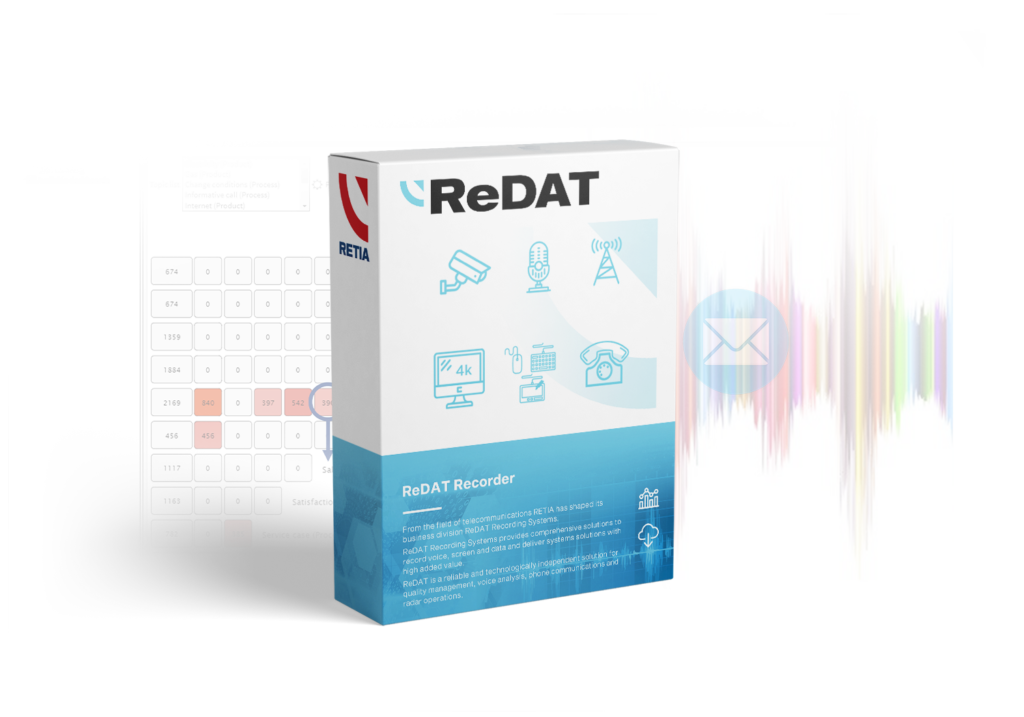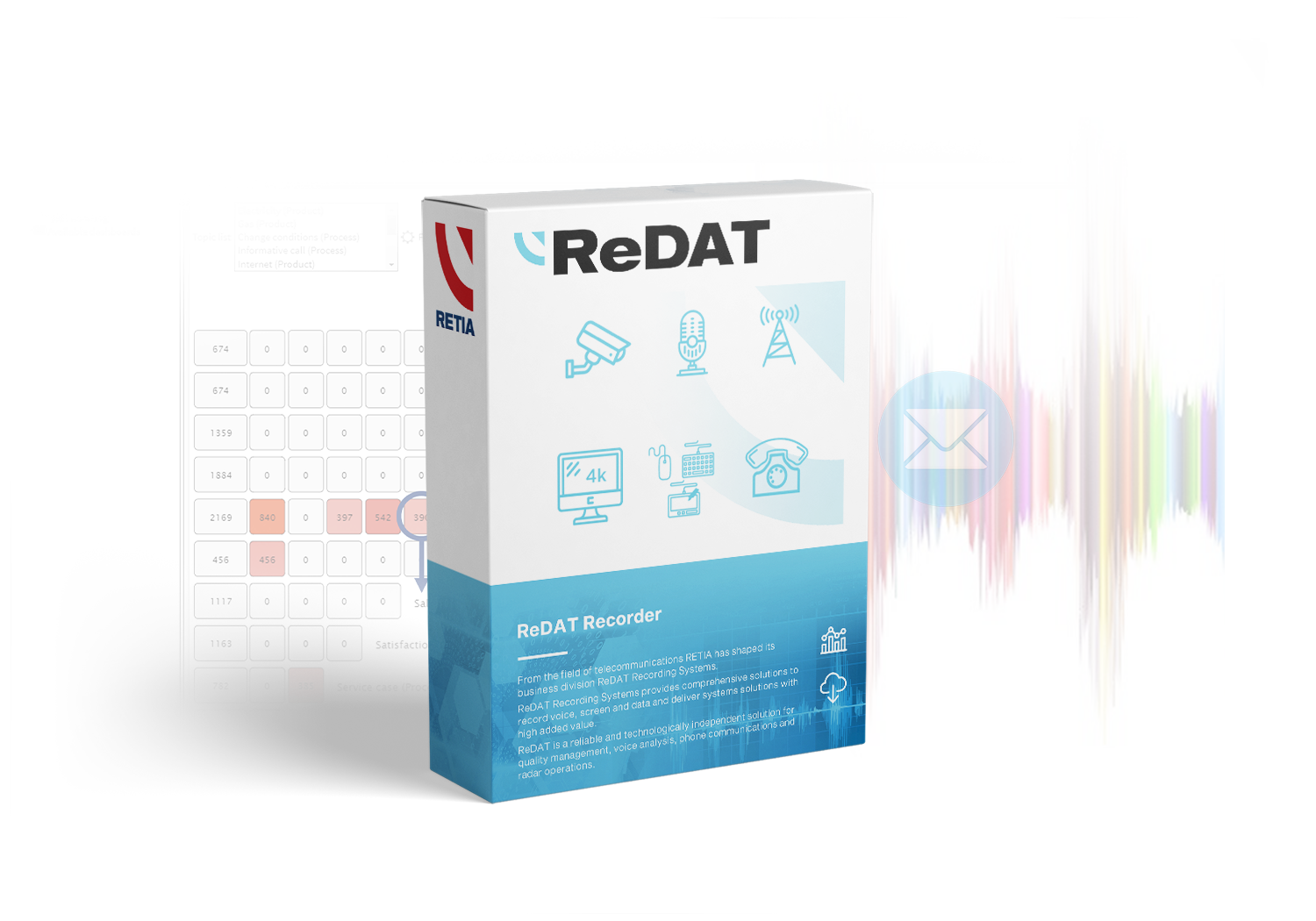 reliable recording of the voice communication
fully automatic
unmanned operation for the continuous recording mode 24/7/365
simultaneous recording on many channels with the different configurations
securely saved data
system diagnostics support
elaborated system of the data saving and archiving
intuitive web environment
well-arranged list of records for the simple and quick searching, filtering and sorting
export and sending of records via e-mail
advanced playback of records
live monitoring/listening of calls
CTI integration with the commercially available telecommunication technologies
user record is controlled directly from the IP phones
modular architecture – possibility of the system extension with the Quality Management modules (evaluation, coaching, reporting and voice analyses)
documented XML API interface
SW solution, independent on HW, supplied together with the ReDat eXperience application platform
data are stored on a hard disk of a large capacity
redundant solution support
integration into the LAN / WAN networks
records are realized by using the standard Ethernet interface (10 Mbit, 100 Mbit, 1 Gbit), or via interface cards or external boxes (DVI, DP, KMM, MIC-4CH)
option to configure the thousands of speech channels and to record the hundreds of simultaneously recorded phone calls
switching records: continuous recording, manual control, by signalling, RTP detection, by the CTI integration, by special protocol (ED-137, SIPREC)
supported codecs: G.711, G.723, G.729, G.722, iLBC
supported formats of records: WAV and proprietary RAW format
supported protocols: SIP, RTSP, RTP, H.323, MGCP, ED-137, SIPREC and proprietary protocols
support of the time synchronization NTP, GPS and DCF
SNMP diagnostics
There is nothing easier, leave us your contact details and we will create access tailored to you, exactly according to your requirements.
We also believe that sometimes it is better to touch the environment properly.