Hardware recorders for data communication using DVI-D, DP and USB (HID) interfaces and audio recordings from spatial microphones.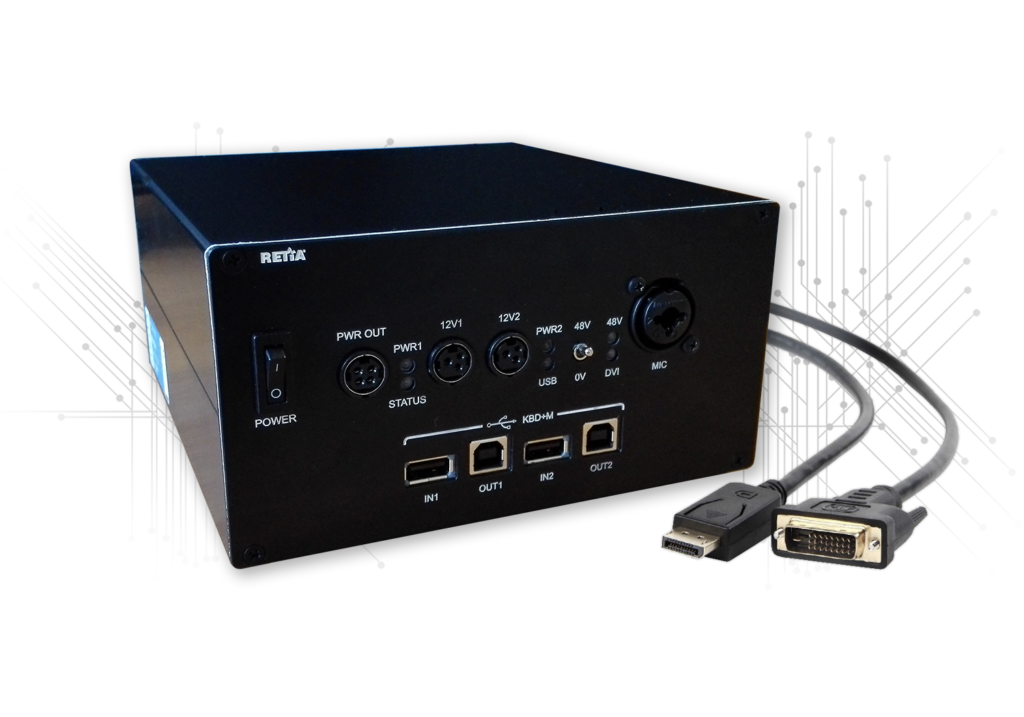 Non-intrusive device capturing video signals between the graphic's card and monitor connected via DisplayPort (DP) or DVI. The captured signal is compressed and sent to ReDat Recorder. If power source fails the input video signal is bypassed so the functionality of the device does not affect quality of the video on the screen.
Additionaly to video grabbing the device also records audio input (e.g. ambient microphone) and two HID devices (such as mouse, keyboard and touch screen). It is specially designed for solutions, where reliability and high availability is demanded.
Device specifications
KEY FEAUTURES
Non-intrusive capturing
Video bypass
Completely passive
Dual redundant LAN communications
Dual redundant Power Supply
NTP time synchronization supported
True lossless compression
Real time monitoring of any source
APPLIANCES
Dispatch Center Consoles
Air Traffic Control Consoles
Voice Control Consoles
Try our user interface
We also recommend