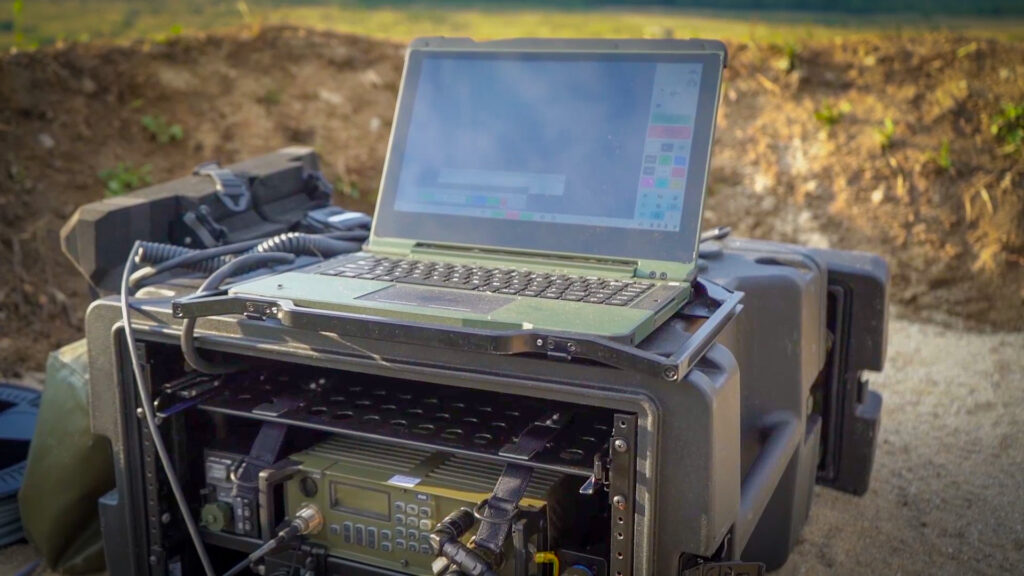 ReWET NG is a communication and information terminal for FE (firing elements) in the SHORAD or VSHORAD systems. Its task is to integrate the RBS-70NG into the Czech Armed Forces' automated fire command and control the RACCOS  system, but it can integrate the RBS-70NG into the systems of other countries' armies.
Intercom and radio station
Command station and fire control software
Inertial navigation system
Driver station and video server
ReWET NG is the product of an experimental development project by the Ministry of Defence of the Czech Republic and was developed in cooperation with SAAB for its proprietary data interface.
Basic characteristics
Basic features:
provides support for combat planning and management
displays information to the team leader about the air situation transmitted by the superior element
guides the RBS-70NG operator to the specified target
based on the type of AAGM parameters of the target and the surrounding terrain, it determines the appropriate time to allow firing
issues a firing order to the RBS-70NG operator
Other features:
control via a rugged laptop with multi-touch 13 ″ colour LCD display, touchpad and keyboard
the aerial photo is displayed on a map background
directional vector prediction and target trajectory history
calculates and indicates the appropriate time to allow firing based on information about the terrain and type of missile
video transfer from the RBS-70 NG display to the ReWET NG display
ReWET NG voice communication and video recording
Operator workplace features:
integration into the transport case
can be transported by one or two persons
operation in individual NBC protection devices
automatically charged internal Li-ion batteries
software planning and combat support
two GPS receivers for accurate weapon system positioning
Basic parameters:
integration into the GBAD units of the Czech Armed Forces
setup time < 5 minutes
voice communication and screen situations automatically recorded
optimal combat position planning
tough construction
operating temperatures -30 ° C – + 49 ° C
water and dust proof IP65
lifespan > 25 years
Components